TSR LATEST NEWS & COURSES FOR 2020
No TSR Easter Cricket Camps to Run
Following the latest announcements by the UK Prime Minister, TSR has made the decision to not run any Easter cricket coaching Camps.
Please look after yourselves and those close to you and we look forward to seeing you all again in the near future.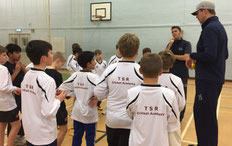 TSR Spring Elite Academy Programme
TSR will be running Elite Academy Programmes this winter for 7 - 10 year olds and 11 - 15 year olds which will provide an ideal opportunity to develop the technical side of your game.  Delivering the programme will be level IV and III ECB coaches along with current and ex professional cricketers to ensure all players can gain the best support with their game.
For further details on the course and for a list of course dates and venues please see the application form below.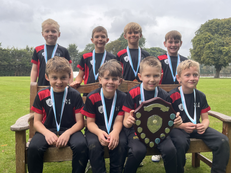 Junior Boars Summer Programme 2020
TSR are running a 10 week Junior Boars programme for young cricketers keen to develop their cricket skills and match play over the Summer term.  Sessions will offer cricketers from reception to Year 3 Softball coaching opportunities covering batting, bowling and fielding each week.  Year 4 and over will be guided through an introduction to hardball course to begin the transition from softball to hardball cricket.
For further information and an application form please see the form below.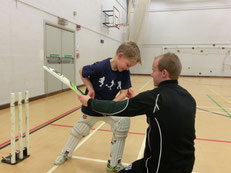 One to One Coaching sessions
One to One coaching sessions provide a fantastic way for all cricketers to focus on certain aspects of their game.
The Spring sessions run outdoors beginning March in the lead up to the season.
Sessions to be delivered by Level III ECB coaches with use of bowling machines and Video analysis to provide technical support. If you would like to receive further information about availability for these sessions please contact kellyevenson@tsrcricketcoaching.com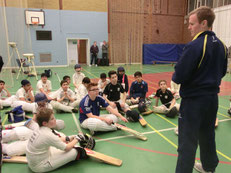 Bromsgrove Cricket Club Winter Nets
TSR in conjunction with Bromsgrove Cricket Club will be delivering indoor winter nets for all club members to develop their skills over the winter Months.  
The nets will begin on Wednesday 29th January for a six week period.  For further information please contact Kellyevenson@tsrcricketcoaching.com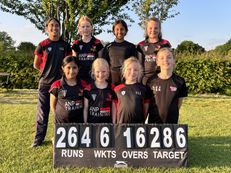 Girls Only Winter Academy Course
TSR are delighted to be running a girls only Elite Academy Programme during the Autumn term which will provide players with an individual programme and opportunities to develop their technical skills by use of bowling machines and video analysis each week.  Delivering the sessions will be ECB Level III coaches supported by professional and ex professional cricketers.
To get involved download the application form and we look forward to seeing you there!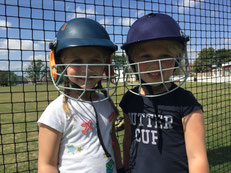 Bromsgrove Girls Junior District Academy Programme
TSR are linking with local First Schools to establish a Girls Junior District programme for children between the ages of 6 - 10 years.  Cricket sessions have taken place in local schools this term and talented girls have been provided with scholarships to attend the sessions which will link to the Girls Junior section at Bromsgrove Cricket Club.
If you have a passion for getting involved in girls cricket please contact Kellyevenson@tsrcricketcoaching.com.