TSR LATEST NEWS & COURSES FOR 2019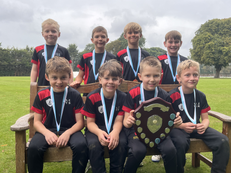 Summer Coaching Programme 2019
TSR are running a variety of courses this umma to cater for your child's needs, please see the booklet attached for full details of ages, prices and venues.

T20 Blast competition
Girls Only coaching Camp
World cup coaching weeks
Summer Academy course
If you have a passion for getting involved in cricket please contact Kellyevenson@tsrcricketcoaching.com.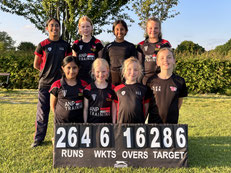 Girls Only Summer Coaching Camp
TSR are delighted to be running a girls only summer cricket camp over three days at Bromsgrove Cricket Club.  The camp is open to two different age groups, 7 - 10 years softball and 11 - 15 years hardball.
Players will be given opportunities to develop their technical and tactical skills with skill sets during the morning and match play each afternoon.
To get involved download the application form and we look forward to seeing you there!
TSR Summer Academy Course
Looking for something fun and exciting to do this Summer holiday, why not try one of our Summer Academy where you will have the opportunity to develop your batting, bowling and fielding across the five days under to guidance of level IV and III coaches along with professional cricketers. 
All coaching is hardball and aimed at 8 - 10 years and 11 - 14 year cricketers both boys and girls.
If you would like further details about the courses we offer please do not hesitate to contact kellyevenson@tsrcricketcoaching.com or click onto the link to download an application form.
Junior Boars Summer Coaching Programme 2019
The Junior Boars summer coaching programme is suitable for all ages and abilities.  Cricketers will have the opportunity to play either softball or hardball cricket depending on their experience.  We will ensure the sessions are suitable and challenging for all.
The sessions will focus on fielding, batting and bowling and provide intra club matches within club leagues.
If you have a passion for getting involved in cricket please contact Kellyevenson@tsrcricketcoaching.com.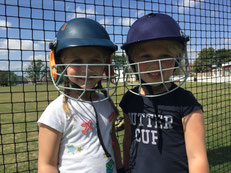 Bromsgrove Girls Junior District Academy Programme
TSR are linking with local First Schools to establish a Girls Junior District programme for children between the ages of 6 - 10 years.  Cricket sessions have taken place in local schools this term and talented girls have been provided with scholarships to attend the sessions which will link to the Girls Junior section at Bromsgrove Cricket Club.
If you have a passion for getting involved in girls cricket please contact Kellyevenson@tsrcricketcoaching.com.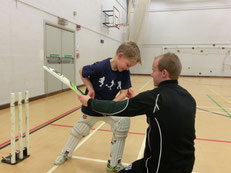 One to One Coaching sessions
One to One coaching sessions provide a fantastic way for all cricketers to focus on certain aspects of their game.
The winter indoor sessions running between January and February 2019 are fully booked, but there are places for players to access sessions outdoors beginning March in the lead up to the season.
Sessions to be delivered by Level III ECB coaches with use of bowling machines and Video analysis to provide technical support. If you would like to receive further information about availability for these sessions please contact kellyevenson@tsrcricketcoaching.com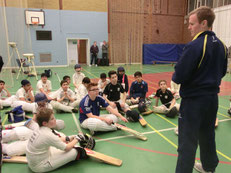 Bromsgrove Cricket Club Winter Nets
TSR in conjunction with Bromsgrove Cricket Club will be delivering indoor winter nets for all club members to develop their skills over the winter Months.  
The nets will begin on Wednesday 23rd January for a six week period.  For further information please contact Kellyevenson@tsrcricketcoaching.com