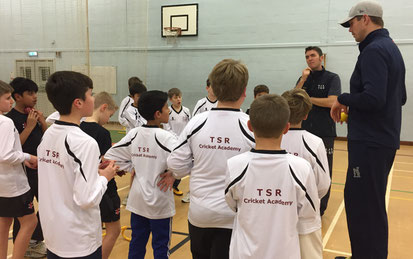 Book your child onto a TSR Cricket Camp this Easter
Our team of professional coaches have the opportunity to inspire children to the the things that inspire them during the Easter holidays which is the best thing in the world.  We have a history of successfully delivering holiday courses to youngsters and ensuring they leave making many new friends and having learnt new skills.
The courses we offer will provide your child with a sound technical and tactical understanding of the game in and fun and safe environment.  Providing ideal preparation for the Summer Match play programme ahead!
Tues 3rd Apr - Thurs 5th Apr     Bromsgrove Cricket Club
Tues 3rd April -                           Bromsgrove CC (Girls Only)
Mon 9th Apr - Weds 11th Apr     Bromsgrove Cricket Club
Mon 9th Apr - Weds 11th Apr     Kenilworth Cricket Club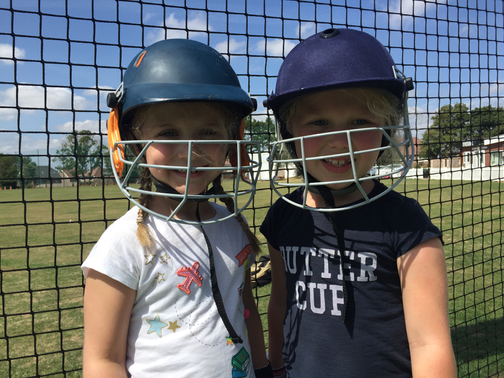 Ed Pollock Master Class - Birmingham Bears T20 Specialist
Ed Pollock made an immediate impression on County debut, replacing Ian Bell as opener in the Birmingham Bears T20 side.  Pollock thrashed a fearless 66 from 40 balls with a bat borrowed from Chris Woakes to not only inspire victory but to also invigorate an ageing Warwickshire squad.  With Pollock at the fore the Bears reaches the final of the T20 competition in 2017 where he made a half century in the semi final to ensure they qualified for the final.
We are very luck that Ed will be running a Master Class at Bromsgrove Cricket club to pass on some tips for white ball cricket a must attend for all youngsters between the ages of 10 - 14 years.  If you would like to attend please contact Kellyevenson@tsrcricketcoaching.com.
Date:    Wednesday 4th April
Time:    5:30 -7:00pm
Cost:     £12.50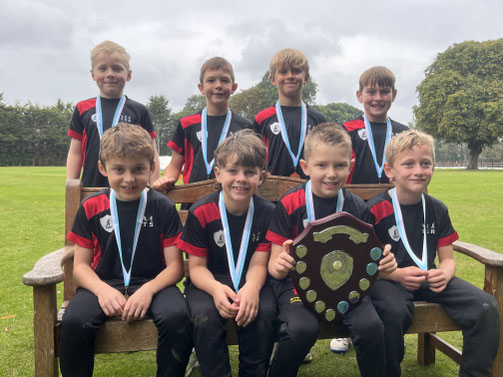 Bromsgrove CC Junior Boars - Summer programme 2018
The Junior Boars Summer Coaching Programme is suitable for all ages and abilities.  Cricketers will have the opportunity to play either softball or hardball cricket depending on their experience.  We will ensure the sessions are suitable and challenging for all.
The sessions will focus on fielding, batting and bowling and provide match play opportunities for all children.  Coaching sessions will be delivered by TSR staff, who each hold an ECB coaching qualification.
Date:    Wednesday 25th April - Wednesday 27th June 2018
Times:  6:00 -7:00pm
Cost:    £40 for the programme
Ages:   5 - 13 years
venue:  Bromsgrove Cricket Club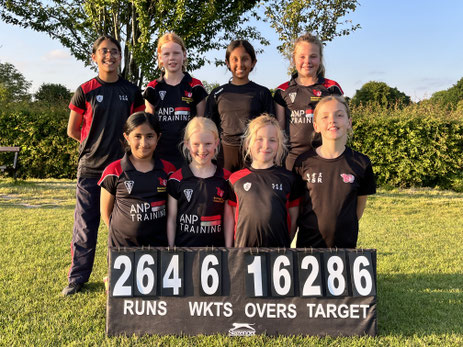 Bromsgrove CC Girls Section - Summer programme
The Bromsgrove CC Girls Section has been established for three years.  Training sessions are suitable for players at all levels of the 'player pathway' from beginners to County age group.
Sessions provide girls with a friendly and fun environment to develop their enthusiasm for the game.  Each week we will focus on developing fielding, batting and bowling skills and provide small sided games for the girls to develop their game awareness.
All equipment will be provided for the sessions, please can girls wear sporting attire.  Come and get involved!
Date:    Wednesday 25th April - Wednesday 27th June 2018
Times:  7:00 -8:15pm
Cost:    £40 for the programme
Ages:   8 - 15 years
Venue:  Bromsgrove Cricket Club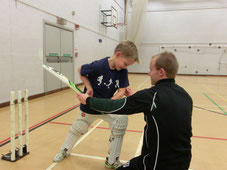 2018 - 19 TSR Elite Academy Courses - Book your place now
The TSR Academy Courses will be taking place at Bromsgrove School and KES Edgbaston again for cricketers keen to develop their game with the support from level III coaches and current and ex professional cricketers. The course sold out very quickly in 2017, each player will work on various aspects of their game such as batting, bowling, keeping, fitness and also tactics. Players of all abilities are suitable for the course as they will be provided with a personal programme.
TSR Director and Worcestershire County Age Group Coach, Kelly Evenson, said that "it is fantastic to see so many local cricketers attending our Academy Courses and even better to see so many go on to secure places in youth county or district squads." 
If you would like to receive further information about these course for the Autumn 2018 or Spring 2019 please contact kellyevenson@tsrcricketcoaching.com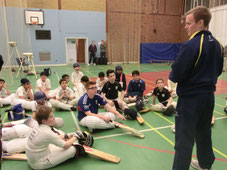 Will Porterfield Master Class
An inspiring batting session from Will Porterfield took place on Thursday 7th January for young cricketers.  The evening presented a great opportunity for players to not only practice new batting drills and ideas but to be given invaluable input from the Warwickshire CCC and Ireland Captain.  During the evening players were given the chance to practice new shots on bowling machines and were introduced to the current thinking and philosophies in the first class game. The young players were provided with a chance to ask questions and gain further insight at the end of the evening to ensure they could take as much away from the experience as possible.  TSR to announce their next Master Class session soon!