TSR LATEST NEWS & COURSES FOR 2021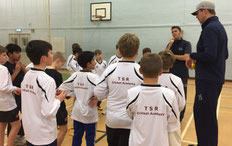 TSR Spring Elite Academy Programme 2022
TSR will be running Elite Academy Programmes this winter for 7 - 10 year olds and 11 - 15 year olds which will provide an ideal opportunity to develop the technical side of your game.  Delivering the programme will be level III ECB coaches along with current and ex professional cricketers to ensure all players can gain the best support with their game.
For further details on the course and for a list of course dates please click on TSR Academy Courses above.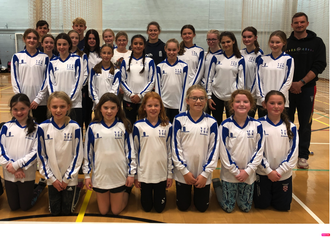 England's Amy Jones visits Girls Academy session
It was brilliant for the TSR Girls Academy attendees to welcome England player Amy Jones to the session On Friday 19th November.  Amy provided a batting masterclass for the players and shared some tips and advice to help them develop their own game.
TSR will welcome other professional cricketers to the Academy sessions to ensure players can be inspired by their role models and have access to the most up to date coaching ideas and drills.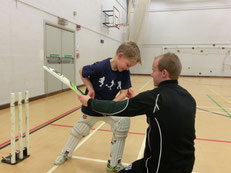 One to One Coaching sessions
One to One coaching sessions provide a fantastic way for all cricketers to focus on certain aspects of their game.
The Spring sessions run outdoors beginning March in the lead up to the season.
Sessions to be delivered by Level III ECB coaches with use of bowling machines and Video analysis to provide technical support. If you would like to receive further information about availability for these sessions please contact kellyevenson@tsrcricketcoaching.com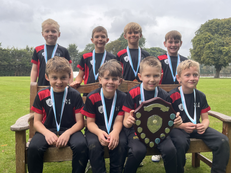 Junior Boars Summer Programme 2021
TSR are running a 10 week Junior Boars programme for young cricketers keen to develop their cricket skills and match play over the Summer term.  Sessions will offer cricketers from reception to Year 3 Softball coaching opportunities covering batting, bowling and fielding each week.  Year 4 and over will be guided through an introduction to hardball course to begin the transition from softball to hardball cricket.
For further information and an application form please see the form below.

 TSR Newsletter - February Edition
Please download the latest TSR Newsletter to find out what is happening in your area.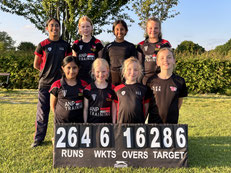 Girls Summer Training sessions
TSR will be delivering coaching sessions at Bromsgrove Cricket Club for any female cricketers keen to start or develop their cricket skills.  The sessions will take place on a Wednesday evening commencing on the 21st April 2021.
We have teams at the following age groups;
U9 Girls Softball & Hardball
U11 Girls Softball & Hardball
U12 Hardball
U15 Hardball
Senior Ladies 
To get involved please contact Kelly Evenson - kellyevenson@tsrcricketcoaching.com for further information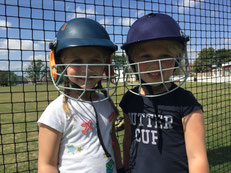 Bromsgrove Girls Junior District Academy Programme
TSR are linking with local First Schools to establish a Girls Junior District programme for children between the ages of 6 - 10 years.  Cricket sessions have taken place in local schools this term and talented girls have been provided with scholarships to attend the sessions which will link to the Girls Junior section at Bromsgrove Cricket Club.
If you have a passion for getting involved in girls cricket please contact Kellyevenson@tsrcricketcoaching.com.